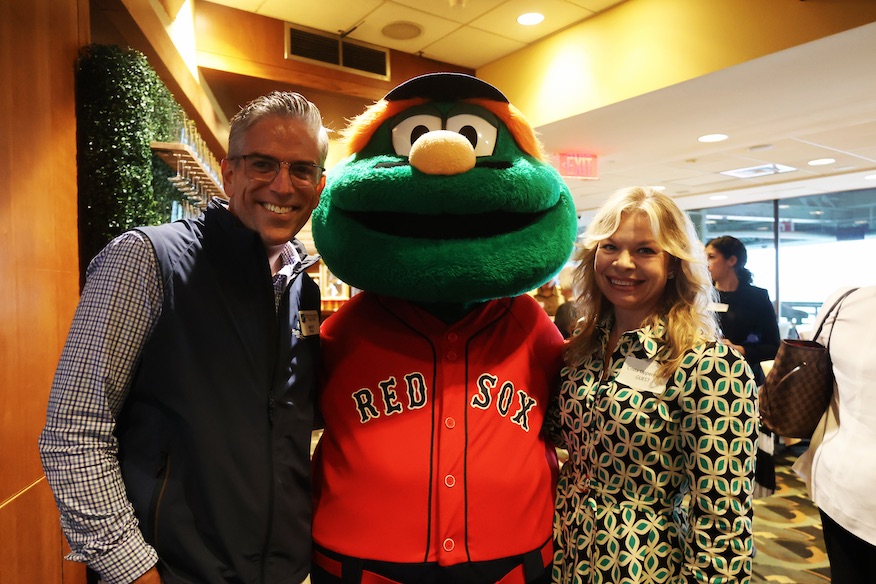 Fenway is a blast rain or shine!
Over 75 members and guests attended our August monthly Skål Boston club meeting at Fenway Park yesterday. The team at Aramark & Fenway put together a fantastic event despite the rainy start.( We were lucky to enjoy sunshine as we ended the event.) We enjoyed a champagne toast, great food and signature Fenway favorites like popcorn and Fenway Franks! The Georgetown cupcakes were a huge hit as well!
Raffle tickets sold quickly yesterday with prizes ranging from RT tickets to Provincetown with Bay State Cruises, an overnight at the Whitney Hotel, tickets to a Sox game & a stay at the Hotel Commonwealth, an AMC Movie package, a Charles Riverboat Cruise and more!
We pinned three new members this month including Maegan Storey of The Right Storey, Sheryl Vincent of The Museum of Science and Linda Rindos of The Boston Park Plaza!
Thank you also to everyone who brought a guest (or a few) with you, it was terrific to make new connections and again further our ethos of "doing business among friends."