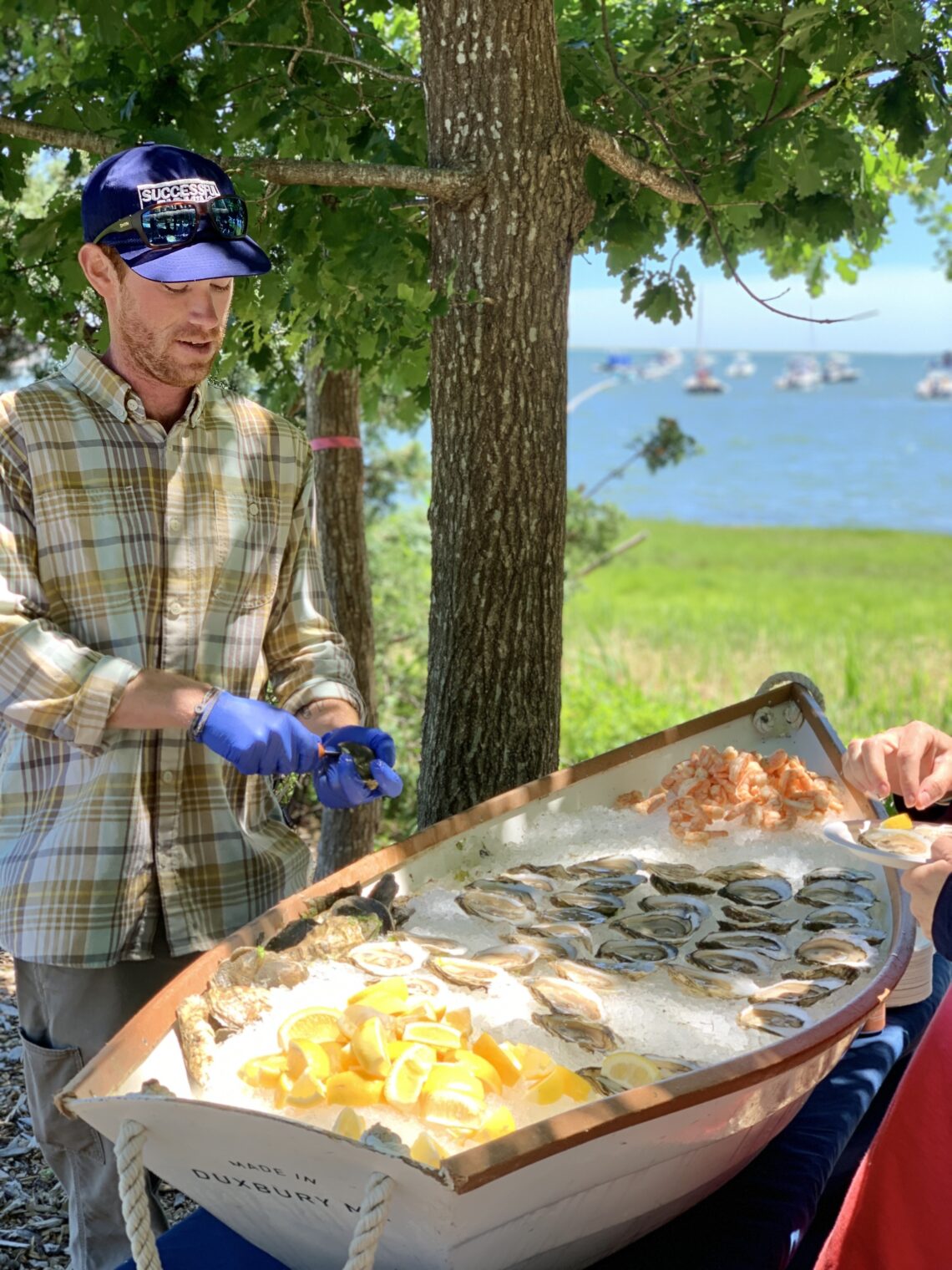 June member meeting a big shucking success at Island Creek Oyster farm in Duxbury!
We had over 30 members join us, and our first furry guest, at Island Creek Oyster farm in Duxbury on Thursday. The weather was stunning and the team at the Farm under Skip Bennett's leadership absolutely spoiled us all.
Please click here if you'd like to learn more about the Raw Bar at Island Creek Oyster Farm. A huge shout out to our Vice President Mary Chin for her hard work to arrange everything for us.
Congratulations to our newest members who joined officially for the first time, and thank you to all of the guests who were able to come and meet us. We hope to welcome you back again soon!
Our July meeting will be back in the city at the Lawn on D in the Seaport. Head to our Events Page for the latest updates.
Here are a few of the photos from the perfect place to really kick off the summer season. Enjoy!