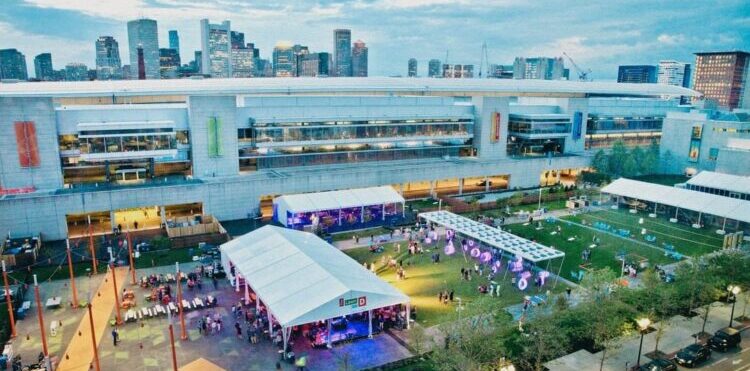 July Member Event at Lawn On D was enjoyed by all!
Over 60 members and guests attended our July monthly Skål Boston club meeting at the Lawn on D yesterday. The team at Rebel Catering and the MCCA took outstanding care of everyone in attendance. We enjoyed a champagne toast, great food and signature cocktails with beautiful weather.
Raffle tickets sold quickly yesterday with prizes ranging from RT tickets to Provincetown with Bay State Cruises, an overnight at the Boston Park Plaza, an overnight at the Lenox, front row tickets to a Sox game, fuzzy friends from the New England Aquarium, passes to Legoland and more! Thanks to you, we raised over $1,100 to help support our philanthropic efforts.
Finally, thank you to everyone who brought a guest (or six) with you, it was terrific to make new connections and further our ethos of "doing business among friends."
Please join us next month at the storied Fenway Park for our August event. More details coming soon, stay tuned! Our Events Calendar always has the most up to date information for your reference.
Skål!