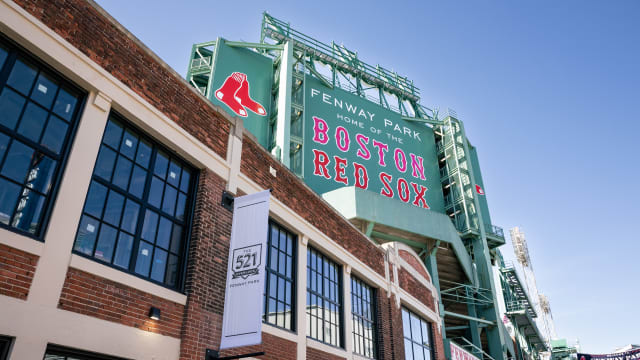 June's Member Meeting Set for Storied Fenway Park at the new 521 Overlook
Join us for the monthly Skal International Boston meeting and luncheon:
Thursday, June 16th, 2022, 12pm-2pm
Fenway Park, 521 Overlook (brand new event space).
Guest entrance is 14 Lansdowne Street
Boston, MA 02215 – directly across from House of Blues.







Details:
NOON – 2:00PM:
Event held at 521 Overlook. Our luncheon space has views of the field, so we invite you to stay and watch the 1:35pm baseball game – Red Sox vs. the Oakland A's.
ATTIRE:
As we announced at the May meeting, we are encouraging casual dress. Sundresses, sneakers, jeans, caps and jerseys are welcomed as we root for our Boston Red Sox!
PARKING:
It is a game day at Fenway Park, so parking will be what parking is like on game days at Fenway! Here is a link to suggested game-day parking: https://www.mlb.com/redsox/ballpark/transportation/parking. Public transportation, taxi, Uber and Lyft are strongly encouraged.

Catering provided by Aramark
NO BAGS POLICY:
Due to game day there is a strict no bags policy on game days. Bags must be 5″x9″x2″ or smaller (the size of a small purse or clutch). Backpacks, duffel bags, tote bags, oversized purses, and other similar style bags are not permitted. Exceptions will be made for diaper bags and bags containing essential medical equipment. All bags will be subject to search as referenced above. Please pay close attention to the prohibited items list below. Fans who arrive to an entry gate for a game with a non-permitted bag will have the option of storing their bag for a fee ($11) with a third-party locker company. This locker truck is located on top of the Lansdowne Garage across from Gate E (same street as the entrance to The 521 Overlook). Hard-sided coolers and glass containers are not allowed.. For more detail information please visit: https://www.mlb.com/redsox/ballpark/transportation/parking.
To register by check please forward to:
Attn: Trish Berry
Assistant Secretary/Treasurer
65 Seaport Blvd
Boston, MA 02110
To confirm your payment by check please click "Pay by Check" located in the payment section. Member & Check payable in the amount $67.62. If you are unable to attend the event once registered please notify us by Friday, May 13th, 2022 at 5pm. Cancellations after that time will be non-refundable. Tickets purchased after Friday, June 10th will be subject to a $20 price increase so book early!
We look forward to seeing you!


PROHIBITED ITEMS:
https://www.mlb.com/redsox/ballpark/information/security
Below is a list of items that will not be permitted into Fenway Park. The Red Sox will not be responsible for storing any of the items on the following list. Any prohibited items left at the screening area shall be considered surrendered and will be discarded. Fans will not be able to retrieve any surrendered items. Concealment of any item on the below list could result in denial of entry. Fenway Park is a private facility and reserves the right to prohibit any item not on the below list in the interest of public safety and enjoyment for all fans.
Bags larger than 5″x9″x2″ in size
Firearms, including those held by lawfully licensed individuals or off-duty police officers of any law enforcement agency or jurisdiction. This restriction includes ammunition.
Knives, box cutters, tool of any kind (including Leatherman), or any item that could be used as a weapon
Marijuana (including medical marijuana)
Pepper spray or mace
Hard-sided coolers
Cans, bottles, glass containers except one sealed 16oz plastic bottle of water
Alcoholic beverages, illegal substances
Noise-making devices
Laser pointers or similar devices that may be used to disrupt play on the field
Costumes and/or costume masks
Clothing items determined offensive by Red Sox management
Signs, banners and other items may be admitted as long as they do not: obstruct the sight lines of other fans, cover up existing signage, exhibit messages commercial or political in nature, create a disturbance or contain obscene or offensive language or interfere with other fans' enjoyment of the game. Signs, banners and other items may not be paraded around the ballpark, affixed to any permanent structures, or hung over fascia boards or the Green Monster. Management reserves the right to remove any signs or banners at any time. Each banner and sign must comply with our Code of Conduct.
Umbrellas are allowed inside Fenway Park but may only be used during official rain delays
Professional audio/visual equipment including tri-pods and mono-pods are prohibited from Fenway Park. Consumer rated cameras and video cameras are permitted but cannot be used to reproduce the game and must not interfere with other fans' enjoyment of the game.